WHY POWERBOX IS SIMPLY BETTER
Located at Cavite Light Industrial Park, our manufacturing plant utilizes the latest manufacturing equipments and employs trained personnel who are always ready to serve you.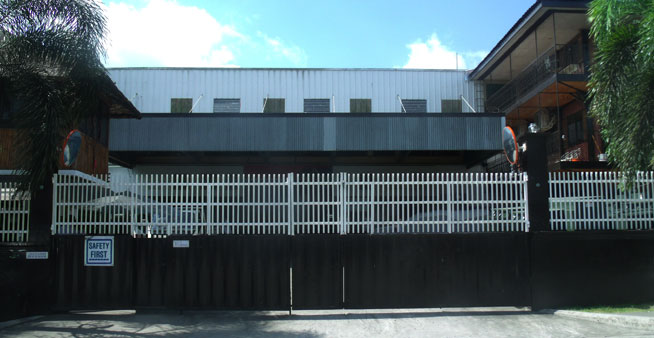 This combination of skilled team and state-of-the-art technology enables us to produce high-quality switchgears & panelboards with the following innovative features:
Heavy-gauge galvanized structures & covers which guarantee longer panel service life
Busworks braced to withstand electrodynamic stresses during short circuits
High-conductivity, 99.9% ETP-grade copper busbars (for maximum electrical conductivity and efficiency)
Powdercoated & fully bolted frames / enclosures
Precision-cut parts
Lockable & claw-type side / rear covers (for maximum security); machine-formed covers (for maximum rigidity)
Hinged front door with 3-point locking system (for free-standing panels)
Our Vision
We will strive at all times to become the most preferred supplier of BEST VALUE, HIGH QUALITY electrical distribution products in the electrical industry.
We will strive at all times to understand our customers' needs by working closely with them and by providing technical support and services to achieve optimum result in all our project undertakings.
We will continuously strive to improve the way we do things to maintain high manufacturing standards to achieve constant quality objectives.
We will strive for a fair and reasonable market growth to satisfy our stakeholders and customers.
Our Mission
Total Power Box Solution Inc. is in the business of manufacturing and trading electrical distribution products.
We shall ensure total customer satisfaction by:
Providing our customers with wide range of BEST VALUE high quality electrical products at competitive cost with shorter delivery lead times.
Providing our customers efficient technical support and services by closely working with them from the design stage to project completion.
Anticipating tomorrows need of our customers through effective market research and planning.
We will conduct our business with total integrity, professionalism and dedication; adhering to ethical business practices and government policies and regulations.